Tramspread engine driven pumps can be made to individual requirements and specifications Options include Bauer, Doda or Cri-man pump, new or used engine, radio or GSM remote control, return to store, flowmeters and pressure sensors.
This powerful pump unit couples a six-cylinder diesel engine to a Bauer SX2000 slurry pump with 6" inlet and 4" outlet. Priming is via a Honda powered Bauer vacuum pump. As standard, it has a 376-litre fuel tank, SIL engine control panel and work lights. All mounted on a robust skid frame with fork tine and/or 3-point linkage.
Optionaly, the unit can be mounted on a larger robust fuel tank with integral fork tine pockets.
This pump unit uses the same powerplant and Bauer SX2000 slurry pump as the Skid Mounted unit. It also has a 376-litre fuel tank, SIL engine control panel, work, and road lights. Again, priming is via a Honda powered Bauer vacuum pump. It is mounted on a robust chassis with a braked and sprung axle and 50 km/h wheels and tyres.
Using the same engine and pump combination as our other EDPU pumps this braked fast tow model also offers a braked coupling with a 50mm lockable head. It runs on four 185 R14 wheels and tires under a galvanized chassis and is well suited to users needing to travel longer distances.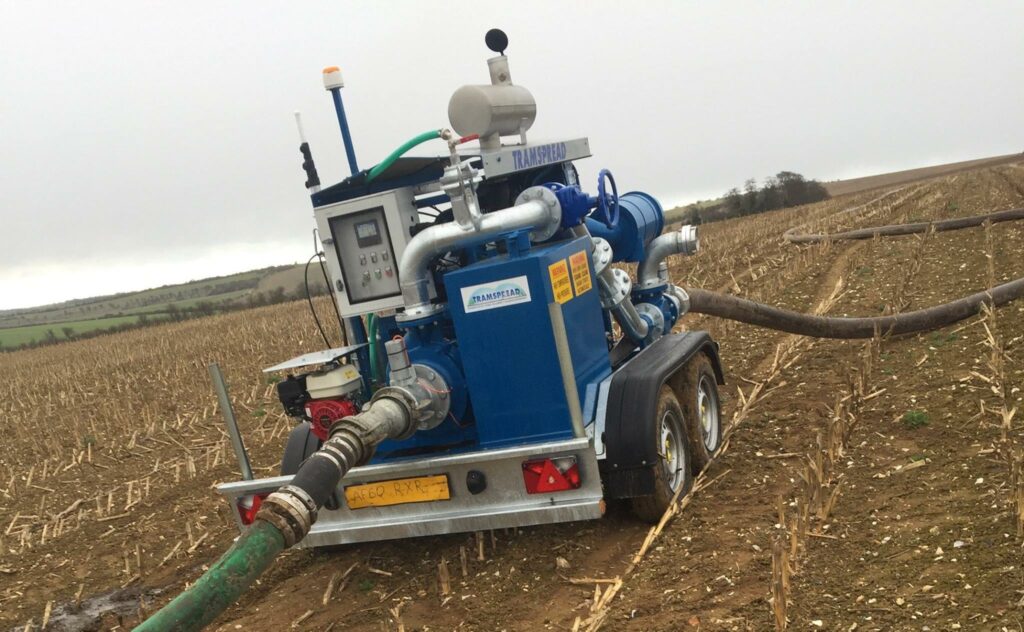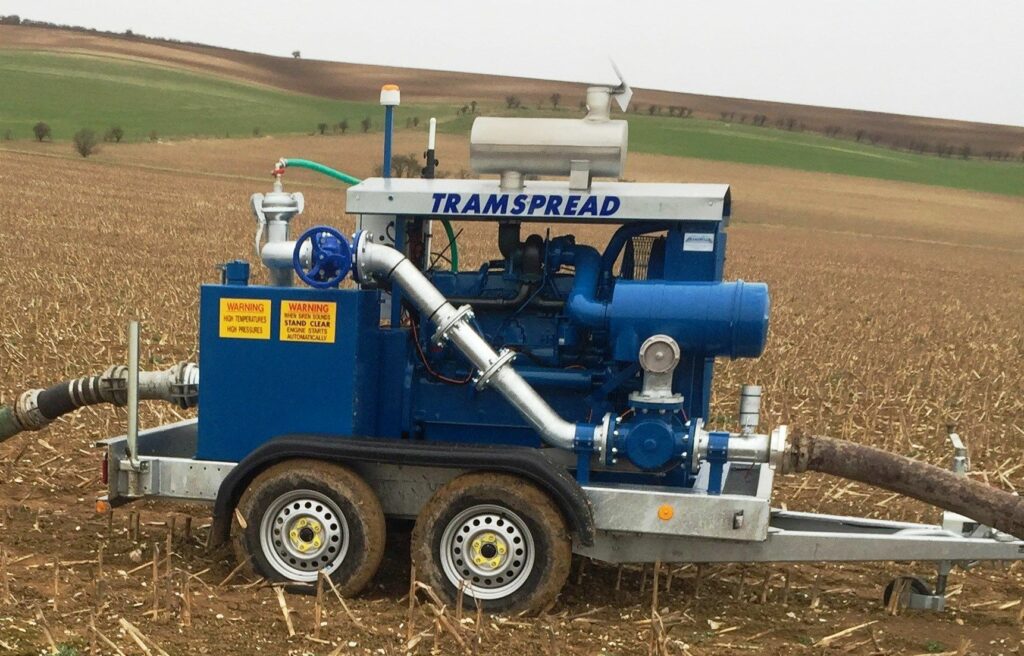 Mounted to the rear of the 9.1m long trailer is a skid unit equipped with the same pump, powerplant and priming system as our other Engine Drive Pump Units. Up to 2,000m of drag hose is carried on two Tramspread galvanised detachable spools located at the front of the trailer. Over the twin sprung high speed axles there is a large 900 litre fuel tank over which is mounted a compressor and a load area with two large toolboxes. Air brakes and a suction hose transport area complete this comprehensive contracting work horse.